Welcome to Monica's Pies…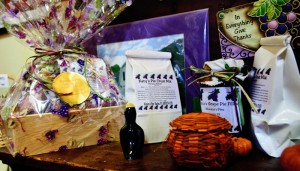 Monica's Pies, in Naples, New York, is situated four miles south of Canandaigua Lake nestled between the Bristol hills and surrounded by a countryside of patchwork vineyards and farms as far as you can see. The entire region is noted for its wine making but, only Naples itself is noted for grape pies. Monica is one of many grape pie makers in the area, but unlike the other pie makers, her grape pies are available at her pie shop year round. Monica and her mother make all kinds of jams, jellies, conserves and gifts along with seasonal and holiday specialties and a vast array of different kinds of pies.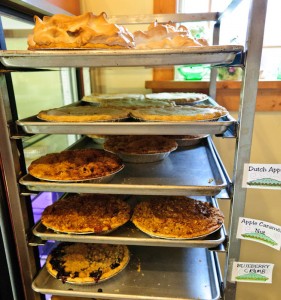 The Finger Lakes region of Upstate New York is considered the grape capital of the world and Monica Schenk is the local town's Grape Pie Queen. The grape is the unofficial trademark of Naples, New York and using the abundance of locally grown grapes to make pies has been a tradition since the 1960's. Monica, born and raised in Naples, turned the Finger Lakes tradition and her love of baking into an incredibly successful business more than 25 years ago. Today, Monica's Pies, bakes over 25 varieties of pies and sells 10,000 – 15,000 yearly!